Methods: The Detective Competition
Steam "Coming Soon" Page Now Live!
---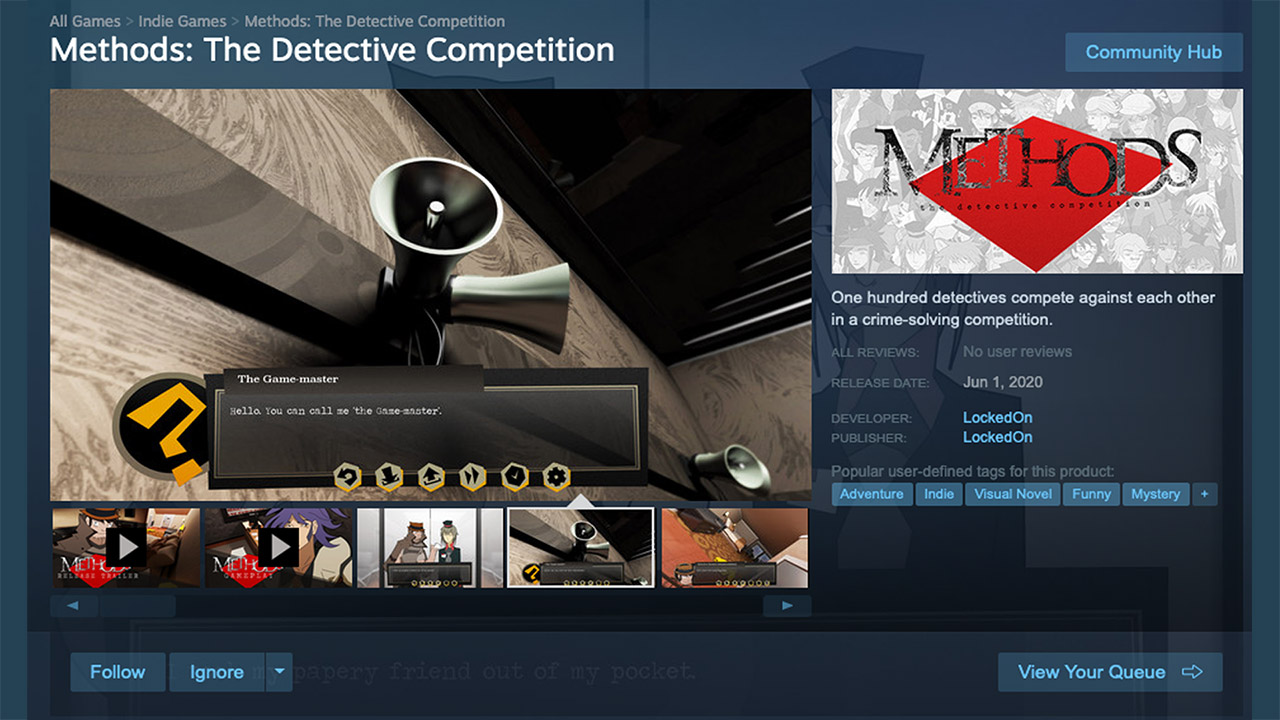 The Steam store page for Methods is live!
Check it out here: https://store.steampowered.com/app/1271300/Methods_The_Detective_Competition/

The release date for Methods on Steam is June 1st — but the demo will be out a bit earlier. My plan is to provide 3000 Steam keys here on itch.io, but that depends on Steam.
I ended up reaching my limit on Steam keys for Broken Minds, so I'm being a little more cautious this time.
— LockedOn.
Get Methods: The Detective Competition
Comments
Log in with itch.io to leave a comment.
will it come out today on steam?
It's out! Steam keys should be available now :)
where can i find a steam key?
There is no download option.